Select the best package to take your career to the next level.
Interview coaching session
This is a 30-60 Minute Phone or Zoom Session.
Career Coaching & Career Change Assistance
This service is recommended for those that are ready for a change in their career and would like to explore new career paths.
Resume Distribution Service
This service is to automate the distribution of your Resume to up to 60 targeted job boards to get your information front and center of HR and Recruiters. 
Do you know about our 60 day promise?
Ryno Resumes helped me get a job in a month!!!!!!! My girlfriend saw them on LinkedIn and referred me to them. The exchange was professional and he was able to finish my resume and cover letter in under a week. After our exchange I used it to apply to jobs and got a call a month later. I highly recommend you use them you will not be disappointed.
Enjoyed working with Ryan, he is very professional and takes his time to ensure a positive and successful result. He is very patient and a people person, he really helped me during my interviewing process. My resume and LinkedIn page came out stellar. I have gotten many compliments on my resume from recruiters. If you are looking for a company that will help you with resume and more, Ryno Resume will help you succeed in that.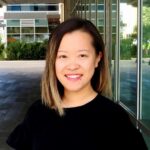 Ryan successfully helped me land a job after conducting careful verbal and paper interview – he asked for details of my current experience and the job descriptions for jobs that I was targeting at, and helped me modify my resume to fit the job. He did a fantastic job and I strongly recommend Ryan to everyone who wants to pursue a better career.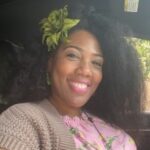 After completing my degree, I was looking for a professional to assist me in writing my resume. Ryan was just what I needed. He was not only very professional and effective, but he was also very detailed and supportive. After receiving my revised resume, I submitted my resume on Wednesday, received a call from the hiring manager on Friday, and landed the job the following week. Clearly, I could not have chosen a better writer. I would definitely recommend Ryno Resumes's services to others.
I highly recommend Ryno Resumes. I was in a job that not only I felt way under paid, but, I was down right miserable there. I wanted to leave but felt trapped because I hadn't written a resume in years. After speaking with Ryan, he not only confirmed my thoughts, but made me feel I was worth a better job. If fees are a concern, yes, having a service write your resume is costly, but what is it worth to you. I left a job I hated and I landed a job that I love, is 100% remote and base pay is 40% more. I would recommend this service over and over again for that. During the interview process, my dream job commented how wonderful my resume was. It only confirmed everything I already knew. Don't ask if you should… Ask when you will.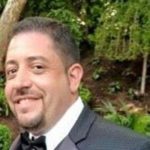 I was extremely hesitant on having someone else update and rewrite my Resume until I came across Ryno Resumes. What an amazing experience it was from start to finish in working with Ryan. His professionalism and immediate understanding on what is needed in writing a great Resume was by far the best I've worked with. Not only did he create a GEM of a Resume but also gave me a lot more confidence in myself knowing I have picked up many skillsets throughout my career.